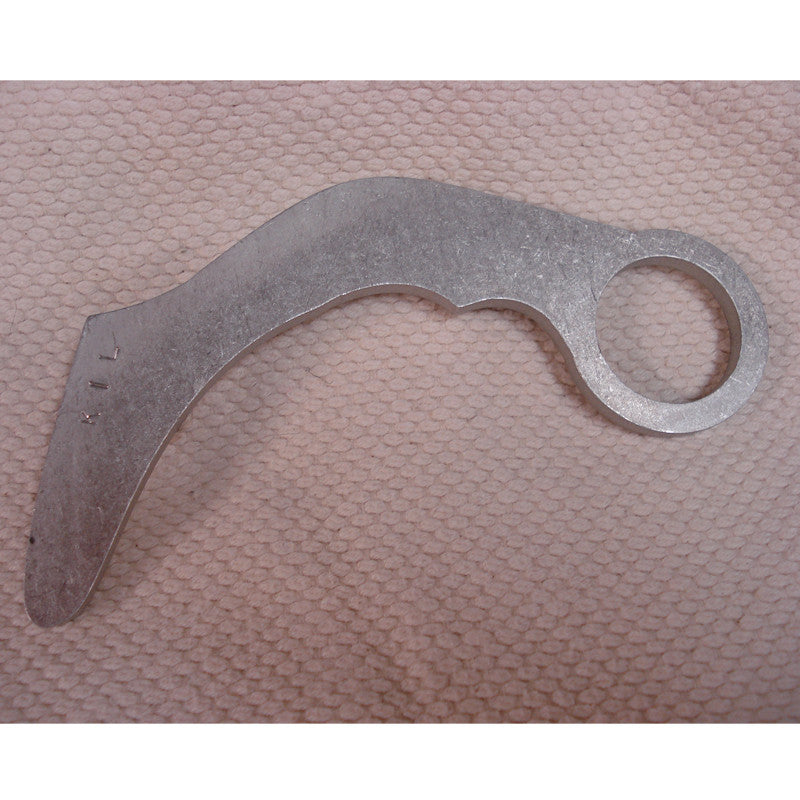 Korambit, Aluminum Trainer
---
Also spelled Kerambit or karambit.  These are made of hardened aluminum in the US.
Much stronger than the cheap ones made from cast aluminum, which can break under light stress.  These are much stronger and will add a new level of realism to your knife training.
There are many different types of korambits throughout Indonesia and the Philippines.  We modeled this one after a more stylized one we found with a small blade.
We also made it with a larger finger whole because we have had a lot of large fingered americans complain that all the other ones are too small.
Overall length:  approx. 6 - 1/4"
Width: at widest part of blade and handle; 1"
Thickness: 1/4"
Weight: 1 ounce 
---
Share this Product
---
More from this collection