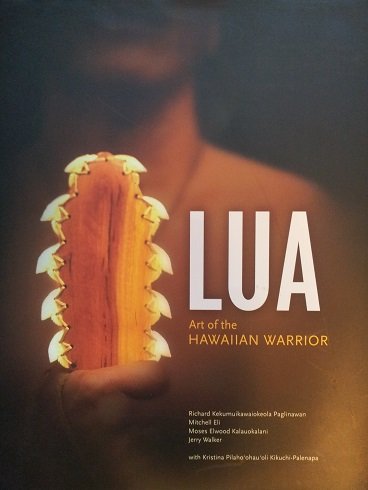 Lua: Art of the Hawaiian Warrior
---
Lua, the Hawaiian martial art, went underground after the arrival of the missionaries in the early 1800s. Despite the suppression, clandestine masters passed on the secrets of lua to a select few. Over time, much of the art was lost and only one known master remained. Five men, including the four authors, found him and began four years of training until they, too, became `olehe (masters).

This book is both a tribute to their now-deceased instructor and a means of insuring the basics of the art are never lost (there's no doubt the masters have kept many of the secrets secret). A graphically beautiful book, typical of the Bishop Musuem Press, the text covers the amnient and recent ancient of the sport, including training, spirituality, weapons, and schools. Although this is not a "how to" book, one of several appendices includes 35 pages illustrating a number of lua techniques. Included are the Hawaiian names of hundreds of "moves" and the parts of the human body of concern to the lua warrior.

This book is a historical and cultural masterpiece Any student of ancient Hawai`i or anyone interested in preserving the Hawaiian culture will want a copy of their own.
Hardcover
158 pages
---
Share this Product