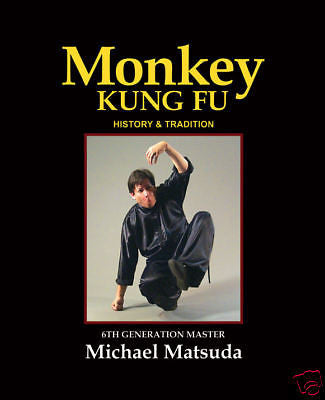 Monkey Kung Fu - History & Tradition
---
Sixth Generation Monkey Master Michael Matsuda provides the most detailed history of the rare and secretive art of Monkey Style Kung Fu, also called Tai Shing.
Here, you will be introduced to the different monkey styles, the formation of the five monkey forms, the methodology of monkey fighting, the choice of monkey weaponry and more.
After three years of intense training, writer of over 50 articles on the monkey style, author of three monkey kung fu books, producer of over a dozen instructional DVDs and 2004 inductee into the Martial Arts History Museum's Hall of Fame, Matsuda feels this book opens the doors to both history and tradition.
If you ever wanted to look into the "mind of the monkey," and get a "real" concept of this art, then this is the book for you.
218 Pages
---
Share this Product
---
More from this collection