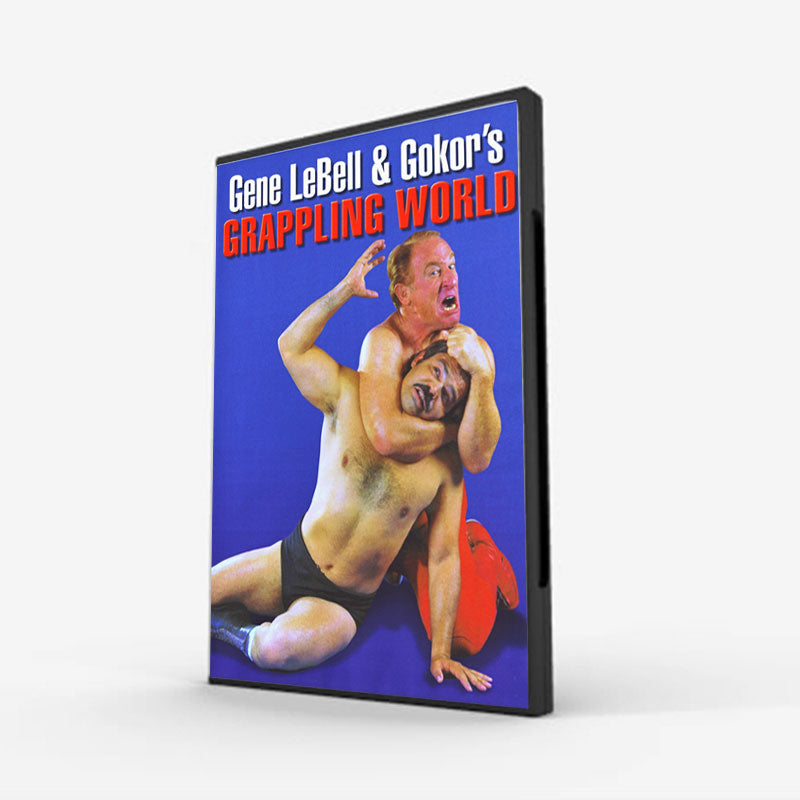 Pro-Wrestling Finishing Holds DVD
---
The techniques shown in Pro-Wrestling Finishing Holds are the most decisive ways of winning a wrestling match. The unique advantage of being a master of finishing holds is that you do not have to be bigger or stronger than your opponent to win. It is the use of leverage and knowledge of technique where you gain the advantage over size. Many times it is the opponent's own struggle that increases his pain and insures his continued entrapment.

Whether it is your desire to learn them for professional matches, self-defense on the street or just to expand your own personal knowledge in the science of the fighting arts, Pro-Wrestling Finishing Holds is an invaluable tool. It is the first book of its kind demonstarted by a master of these moves. These holds do work. Practice them with a friend gently, but only in the presence and under the guidance of a qualified instructor.
- Grabbing your own hands for hugging, squeezing and ripping
- Pressures against the back and spine
- Neck locks and cranks
- Rib Crushing
- Chokes, neck strangles, and neck holds
- Leverage against the wrist joint and finger locks
- Abdominal pain
- Head crush varieties
- Arm, elbow and shoulder locks
- Ankle, knee, groin stretches and hip locks
- Some of the best illegal holds in the world
- The LeBell "Slap and Catch"
- Grab bag
- Glossary
- And more
DVD 1 hour 55 minutes.
---
Share this Product
---
More from this collection