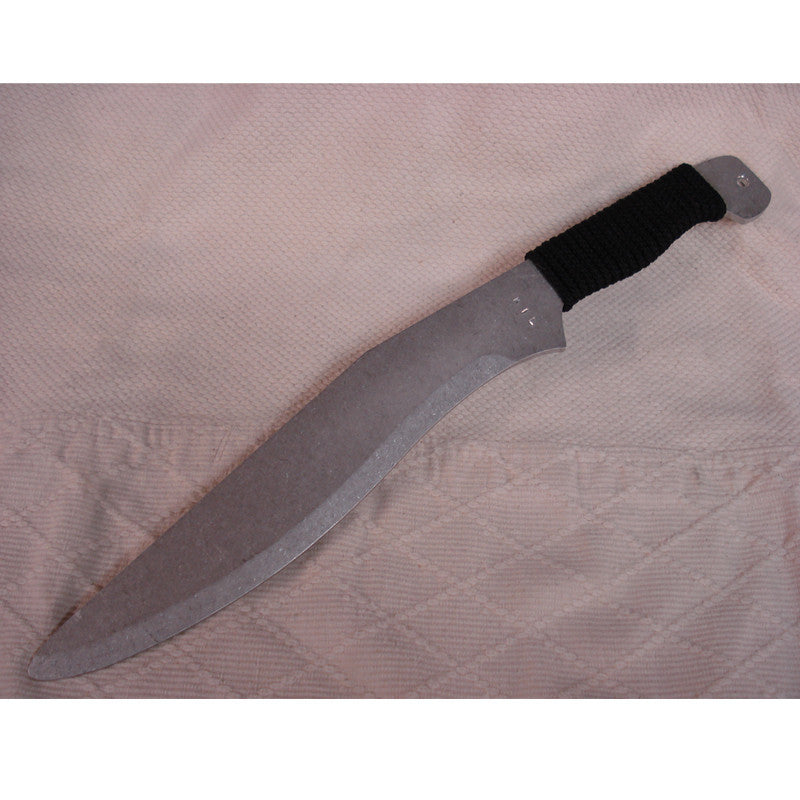 Swagger, Aluminum Trainer Short Sword
---
Ok, this is an exotic odd-ball.  We really wanted to have a big knife / short sword / stumpy yatagan / small machete / modified kukri practice blade, and this is what we came up with. The shape is the reminiscent of the yataghan shape that is used throughout the Balkans, Turkey and Greece.
The idea is to have a practice blade that will fulfill a multitude of situations and styles, without breaking your budget.  We think we have fulfilled that in this really nice feeling blade.  It is aggressive and fast moving.
Length: 17"
Width: Widest part of the blade 2"
Thickness: 3/16"
Material: Hardened aluminum (not cast)
Weight: 6 ounces 
---
Share this Product
---
More from this collection